Hotel Info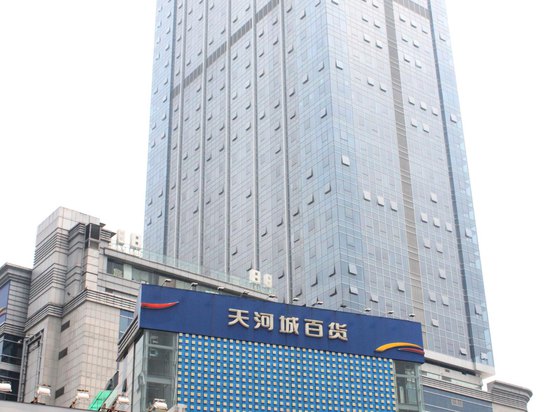 Sunshine International Apartment Hotel (Guangzhou Beijing Road Jinrun Bogong)
is located in Guangzhou's famous bustling commercial shopping center, Beijing Road Commercial Pedestrian Street, close to Guangzhou Municipal Committee, Zhongshan Memorial Hall, Yuexiu Park, Provincial Traditional Chinese Medicine Hospital, Zhongshan Library, Shangxiajiu Commercial Circle, Haizhu Plaza business district; It has shopping and leisure center landmarks such as Tianhe City Department Store Beijing Road Store, Xindaxin Department Store, Modern Department Store Beijing Road Store, Qinggong Movie City, Tianzi Wharf, Huifu Road Food Street and other shopping and leisure center landmarks. The hotel is located next to the beautiful Pearl River, a short distance from the Pearl River Night Tour Pier, and near a 'Millennium Ancient Road Glass Ground Museum' in China. Surrounding the hotel are the Beijing Millennium Song Dynasty Ancient Road, the Great Buddha Temple, and the City God Temple, which are the must-visit places for Chinese and foreign tourists to visit Guangzhou.
Sunshine International Apartment Hotel (Guangzhou Beijing Road Jinrun Bogong)
is a high-end hotel apartment carefully built by Guangzhou Da Butler Hotel Management Operation Co., Ltd. The rooms in the mansion show fashionable European-style architectural style, luxurious baroque-style furniture, jump floor design, panoramic vertical 360 ° floor-to-ceiling windows, 42-inch flat-screen smart TV, high-speed wireless fiber-optic Internet and other facilities for guests to enjoy comfort.
Sunshine International Apartment Hotel (Guangzhou Beijing Road Jinrun Bogong)
center building is equipped with business center, various sizes of meeting rooms, beauty salons, ticketing, travel and other supporting services to meet the needs of conference and business guests. The 1st to 8th floors of the hotel's central building are Tianhe City Department Store and Restaurant, and the 9th floor and above are hotels and office buildings. Guests staying here will enjoy the convenience of shopping, dining, health preservation and entertainment, and experience the luxurious texture of high-end residential in the city. Note: Foot massage requires additional charges.